Sivys Velazco
Buyers Agent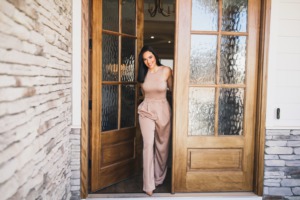 SIVYS GREW UP IN A FAMILY OF REALTORS; SHE BEGAN HER CAREER IN REAL ESTATE IN BOCA RATON, FLORIDA, THEN MOVED TO NORTH CAROLINA, WHERE SHE FOUND HER FOREVER HOME. SHE SPECIALIZES IN RESIDENTIAL BUYING AND SELLING WITH AN EMPHASIS ON MARKETING PROPERTIES AND CONSULTING FOR INVESTING PURPOSES. SIVYS CLIENTS OFTEN DESCRIBE HER AS DETAIL-ORIENTED, PROACTIVE, AND FUN TO BE
AROUND. SHE EARNS THE RESPECT OF HER CLIENTS BY WORKING TIRELESSLY ON THEIR BEHALF AND BY OFFERING THEM CANDID ADVICE. CLIENTS APPRECIATE HER FLEXIBILITY, LOW-PRESSURE SALES, PATIENCE, ABILITY TO LISTEN AND HEAR WHAT A CLIENT WANTS, NEGOTIATION AND ANALYTIC SKILLS, AND ABILITY TO ACCURATELY PRICE AND MARKET A
HOME. SIVYS LOVES COOKING WITH HER DAUGHTER, TRAVELING THE WORLD, AND SPENDING TIME WITH HER FAMILY AND FRIENDS IN HER FREE TIME.