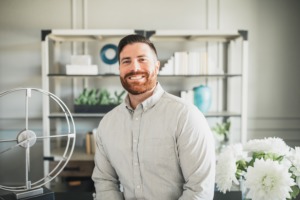 Liam was born and raised in St. Paul, MN, before coming to North Carolina while on Active Duty in the Air Force. After working in aviation for over ten years, he has decided to bring his skillset to Real Estate. Liam believes that working with clients requires creative problem-solving skills that help EVERYONE reach their desired destination. He brings a passionate and driven work ethic formed by his time in the military and perfected while working in the civilian sector.
Liam and his wife, Jennifer, have two young boys who continuously find new ways to keep them busy. When he isn't chasing them around, he and his family love to walk downtown Cary together before stopping somewhere to sit
outside and enjoy a bite to eat. Liam comes from a family that is very involved in different sports, and he continues to play in the many rec leagues our area provides today!